You are here >> Project Management
Project Management
Competent project management is a fundamental requirement for the success of challenging, complex and comprehensive projects.

Processing a project in a structured and efficient way requires a clear and detailed definition, especially in advance. Based on solid initial analysis, target objectives will be defined and their attainability measured and evaluated, assisted by feasibility studies and risk analysis.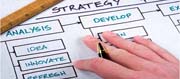 • Analysis of initial situation
• Definition of targets
• Feasibility study
• Opportunity and risks analysis
• Project Management Office


A well-founded planning and conception is important to carry out the project smoothly and successfully. The result has to be a realistic time, cost and resource plan. This is followed by the subdivision of the project in tightly structured work packages with clearly coordinated interfaces. The definition of intermediate targets serves the control of the project process during the implementation.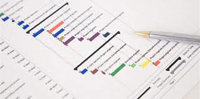 • Time, cost, resource plans
• Mile stones
• Interfaces
• Coordination
• Reporting
• Documentation

Flexibility, creativity as well as constant customer contact are crucial factors in the progress of a project. This is the only way to react promptly to possible changes and to adapt the corresponding sub goals immediately.

The same applies for ideas which occur during the course of the project and which can lead to an appropriate adaption or efficient adjustment.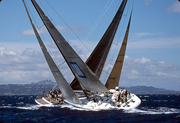 • Transparent flow of information
• Flexible adaption of the intermediate targets
• Change management
• Project controlling
• Project approval




Our project management supports you in the definition, planning and carrying out of your projects and takes the responsibility to control these successfully in the tense atmosphere of quality, costs and time-setting.